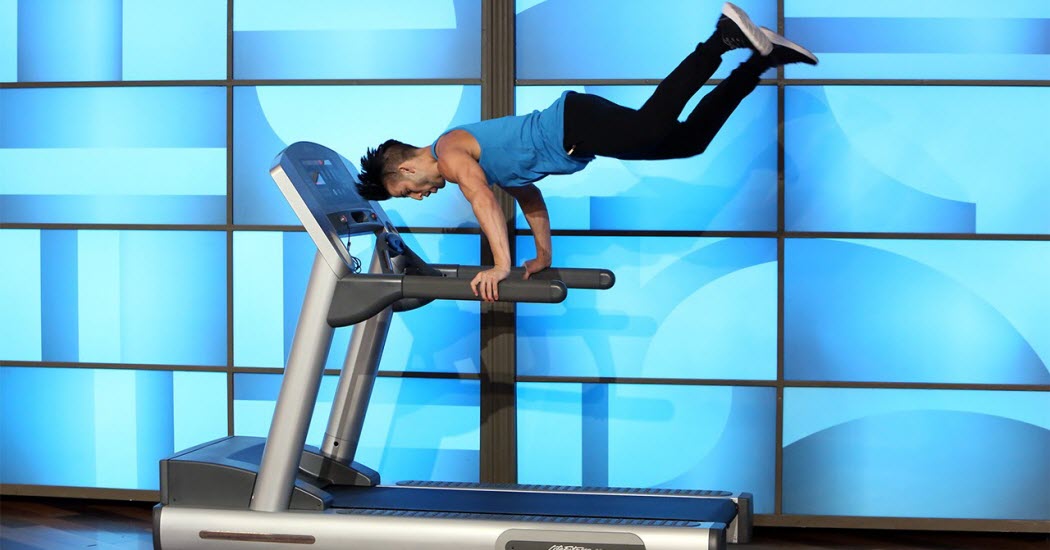 Carson Dean just uploaded his video to Youtube, and called it "The Best Cardio Workout" – I agree with him. After watching him for a few minutes, I'm in the mood to go to the gym myself. His treadmill moves wowed the internet, so Ellen brought him here to show off his moves in person!
It might be the song that's playing in the background (Uptown Funk by Bruno Mars), but Carson's moves are so perfect, and seem so easy, that it's hard to believe that he's on a treadmill at all. Would you be willing to learn this routine?
Don't forget to share this video with your family and friends on Facebook.