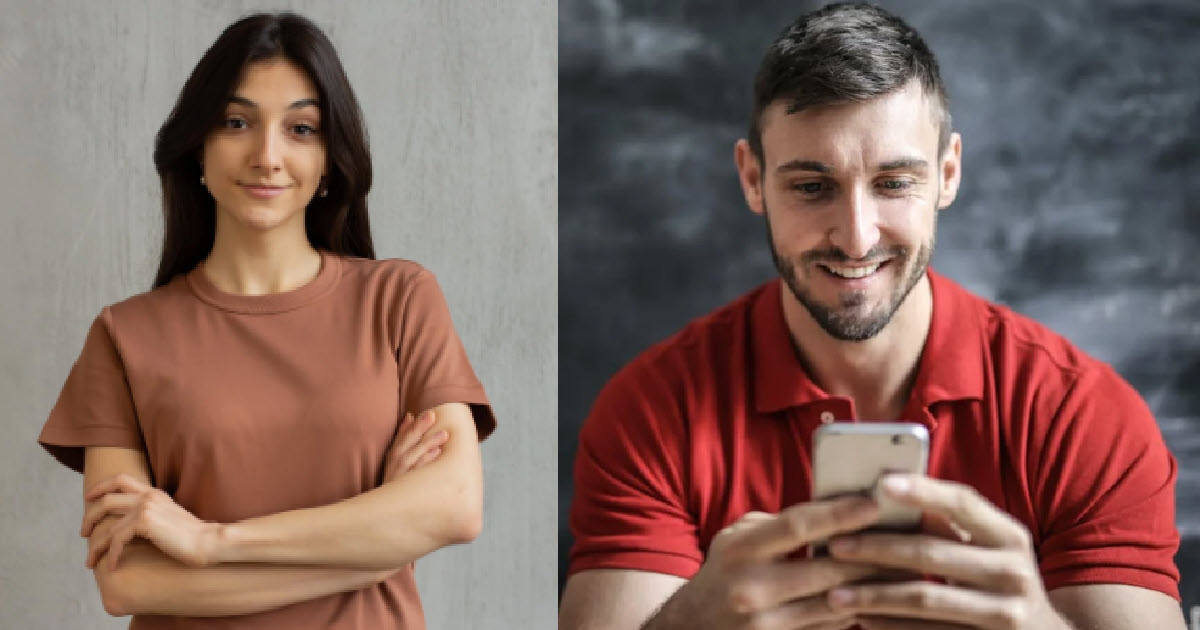 Valentine's Day can be a high-pressure day for many couples struggling to find the perfect way to express their love for each other. However, not everyone likes to celebrate with roses and chocolates. As couples grow more comfortable with each other, they learn to appreciate other aspects of their spouse, such as their sense of humor. One woman decided to present her husband with a very special gift for Valentine's Day, so she started putting her arts and crafts skills to work.
A Handmade Gift from the Heart
She decided to make a special photo display, but while many would assume she'd make one featuring her husband or pics of them as a couple, the woman had something a bit different in mind.
Gathering the Supplies
She grabbed some tissue paper, styrofoam, and a few wooden stakes for the base and started printing out pictures of all the women her husband liked on Instagram. She then glued the photos to the wooden stakes.
Once all of her hard work was complete, she had a very nice photo display featuring all her husband's favorite full-body selfies and bootie pics of all the different women he followed on Instagram.[1]
Here's a video of the display.
Time to Present the Gift
She strategically awaited her husband's return on Valentine's Day, telling him that she had a "special" surprise waiting at home — just for him.
While he was at first confused, it all became very clear.
Her Husband's Reaction
At first, her husband did not know what to think. He had no idea what he was looking at. But, when his wife explained how they were photos of all the other women he followed and liked on Instagram, he began to smile.
It isn't the reaction most would expect, but he didn't seem ashamed at all of his Internet habits.
However, both the woman and her hubby shared a good laugh over the prank, as it was done in love.
You can watch a video of his reaction below.
@gr93la

I have a sense of humor with my man! I don't know about y'all but I thought this was the perfect gift 🤣 He loved it 😘 #gorgeousgirls #fyp #joke
Thanks for reading. Please be so kind as to pass this story along to your friends and family?
Source:
"Wife Gifts Her Husband The IG Photos Of Other Girls He Liked For Valentine's Day" Dad Patrol.