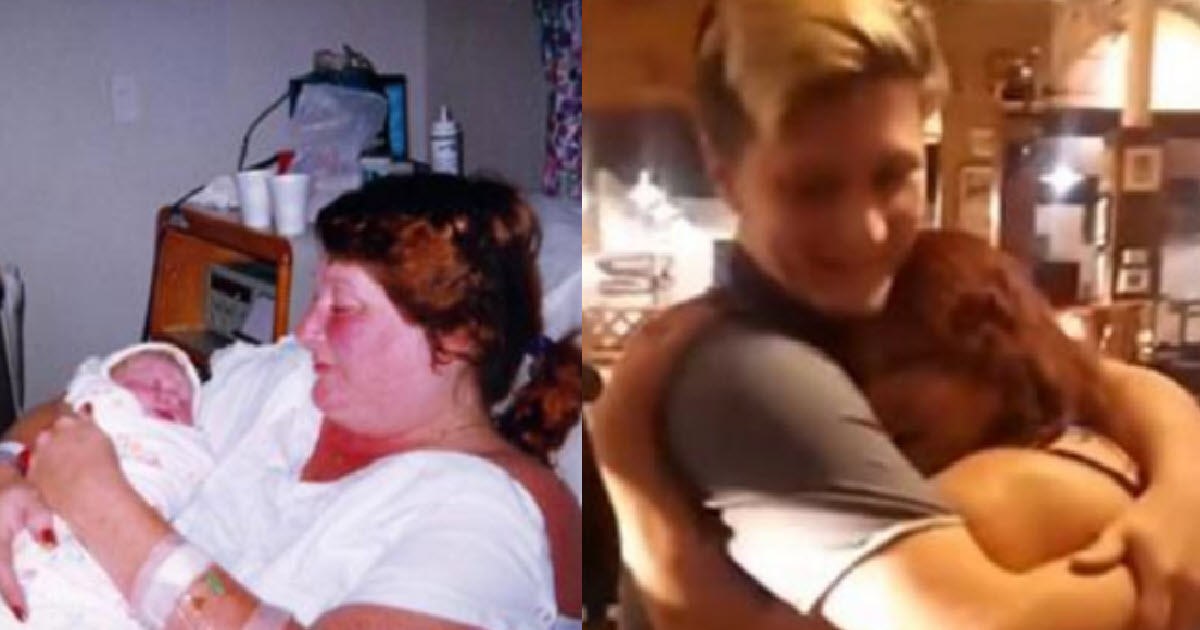 For most parents, the decision to give their child up for adoption is heartbreaking and can haunt them for the rest of their lives.
However, in most cases, adoption is in the best interest of everyone involved. But, it's not unusual for children and their birth parents to dream of meeting again someday.
Last month in Winter Park, Florida, for Tammy Oswalt, this dream became a reality when her long-lost son Bruce returned to her after she'd given him up for adoption when he was still a newborn. [1]
By the time Tammy learned when was pregnant, she had already been raising two daughters as a struggling single mom, and it seemed like the world was collapsing around her. Her partner had also just recently left her, and she was unemployed and very close to becoming homeless.
"He deserved a family with two loving parents, a stable home and everything else I couldn't provide at the time … It tore me up daily wondering where he was, how he was and if he hated me," she explained.[2]
Bruce was eventually adopted and given the name Dylan. Tammy and his adoptive mom remained in touch for a while. But, later, Tammy's inquiries about her son started going unanswered. That's when she thought it best to step away quietly. However, she never gave up hope that they would see each other again one day.
Tammy didn't know that Dylan had located one of her daughters, Sammy Hewlett, by searching online in 2016. The siblings chatted for months before Sammy finally told Tammy that she'd been in contact with Dylan.
The mom and son would have their first-ever conversation over the phone.
Then, a few days after Tammy's birthday, Sammy invited her mom out to have dinner, where she unveiled her big surprise.
I want you to meet your son, Dylan," she said.
When Tammy looked over her shoulder, she saw a tall, handsome young man. He was the soon she almost thought she'd never see again, leaning against a post, smiling at her.
The two embraced and enjoyed a joyous reunion. Later both promised to stay in touch, and Dylan said he felt "more complete now in a sense."
"No longer is there a whole side to my life that I wonder or don't know about."
You can also watch a video about this heartwarming reunion below.
Thanks for reading. Please be so kind as to pass this story along to your friends and family?
Source:
"18 Yrs After She Gave Him Up, Son Crashes Mom's Birthday Party For Surprise Reunion." Inspire More. Kimberly White. October 6, 2017.
"Mum gets birthday surprise of a lifetime when secret present is teenage son she gave up for adoption "UK Mirror Luke Kenton and Record Report. October 4, 2017.