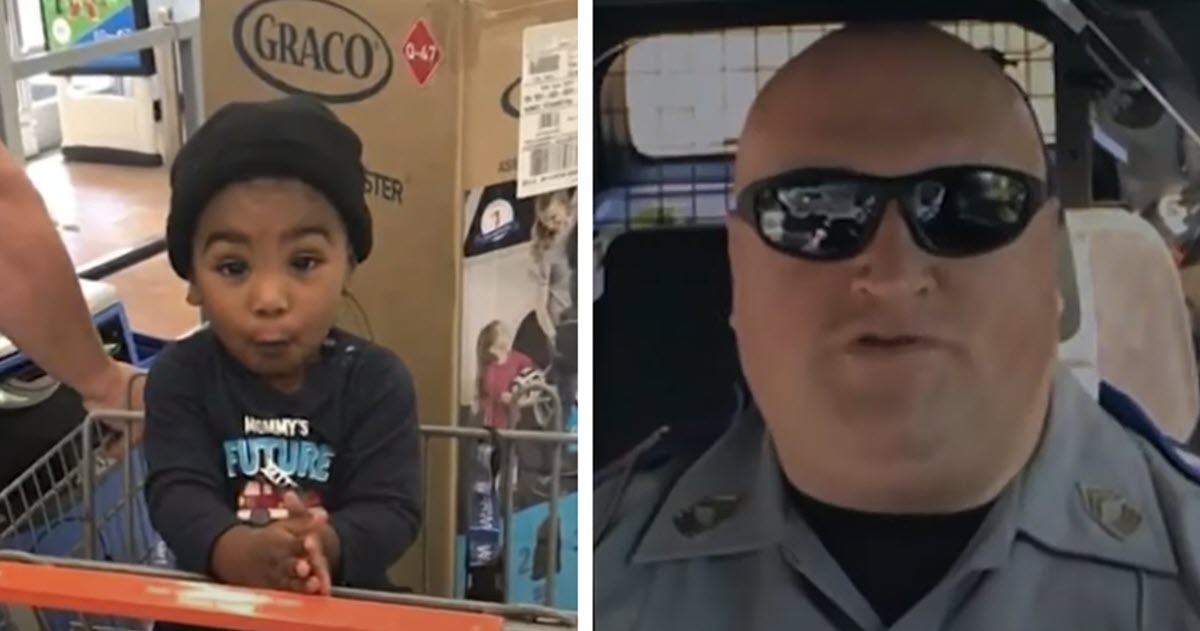 When you're driving a car, the last thing most of us want to hear is the sound of a police car's sirens in the background. When those flashing blue lights are behind you, it's just not going to be a good day. For most of us, we're maybe just going a little bit over the speed limit or maybe accidentally ran a yellow light, but still, that ticket that we usually get is definitely unwelcome. A Mississippi mom named Niya Sumter had that same experience when she heard the sirens. Niya was driving her little boy to a doctor's appointment and she had him in the backseat with her and in his car seat.
The trooper pulled Niya over for speeding, and haven't we all done that a time or two? The officer who pulled Niya over was Bradley Sanders and he thought it was just going to be another routine day on the job, probably. However, when he walked up to Niya's car, he couldn't ignore the little boy in the back seat. The little boy was Niya's son, Kaemon, and he was strapped into his car seat, but he had way too much wiggle room. Sanders quickly realized that the mom probably couldn't afford the right-sized car seat for her little boy. When he was speaking to Niya and her little boy, his wife called.
The officer wrote her a ticket, but he was determined to get this little boy in a better car seat. Sanders asked Niya to follow him to a Walmart that was nearby, and he bought the little boy a car seat. He even stood in line at the checkout and paid for it himself. But remember those three tickets he wrote for Niya? Well, the big-hearted police officer voided them in the courtroom so that she wouldn't have to pay them. It seems he just really wanted to help her out.
Niya took to Facebook to share the story, and that's how it went viral. Watch the news video below.