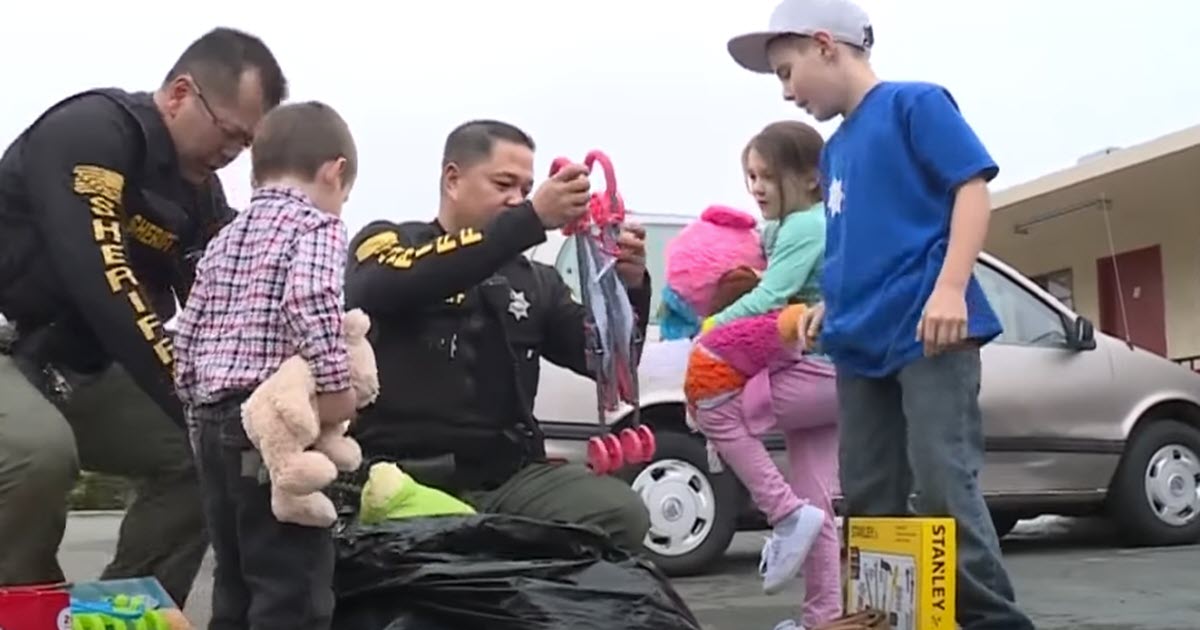 In Sacramento, California, a homeless family is now off the streets and it is all because of a couple of sheriff's deputies from Sacramento County. The deputies are Johnny Le and Tim Yee and they saw the family, which has three children, last month when they were camping behind a Walmart. The deputies knew one thing: they wanted to help this family if they could. As it turns out, the family had been living in a van for four months. The mother, Shannon Loveless, says that she has not often seen the good side of police officers, and this was a blessing for her and her family.
For food, the family has been visiting food banks and barely surviving. Shannon was making lunch for her kids when the two deputies saw them. At first, Shannon feared that she was going to be in trouble, and she was in a kind of "shock," but that is not what happened. Deputy Le said that he called it a "miracle" and that's exactly what it was for the family. When the deputies were patrolling a homeless camp in the area, they spotted the Loveless family. Le said that it made him "choke up" to see the children, who were so hungry and dirty. The man said that he was "touched."
The two men quickly took action, bringing the family bags of toys and groceries. The toys cheered up the kids and that was heartwarming. Yee said that there is a softer side to police officers and they're truly there to help. That same day, the family got into a motel room that the officers found for them, they said. Shannon said that to see her children be able to sleep in a warm place and watch cartoons, doing normal things that kids do, was moving to her. She began crying as she said it.
Here is a news video about this story.